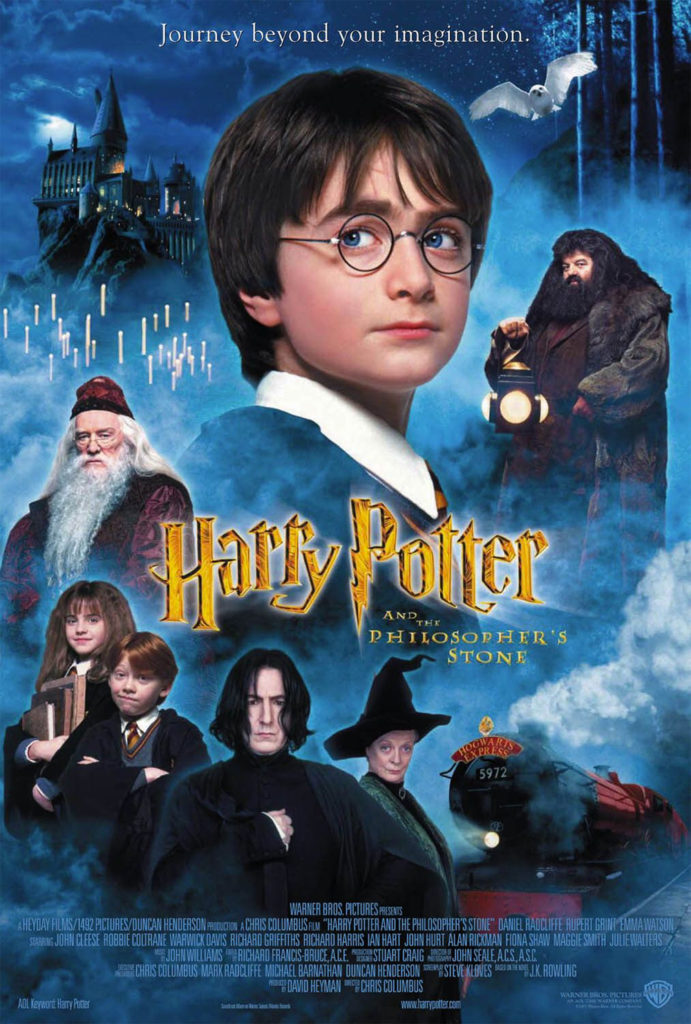 I got the following house percentage result, courtesy of a BuzzFeed quiz: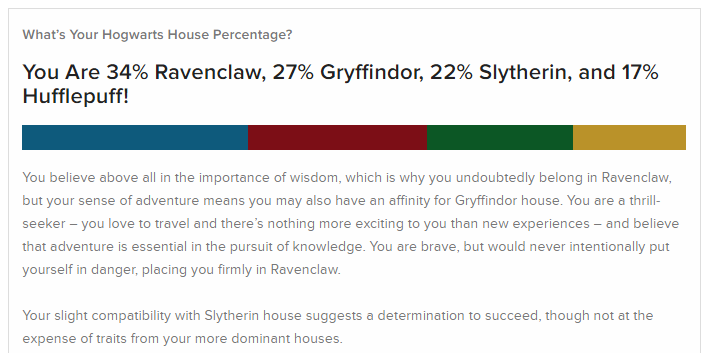 I took a similar quiz from a different website, and the site also sorted me into Ravenclaw. Many years ago, the Pottermore site sorted me into Gryffindor, though.
Oh, well. Things change.
One that hasn't is my being a Potterhead.
___
Featured image credit: HarryPotterFanZone.com