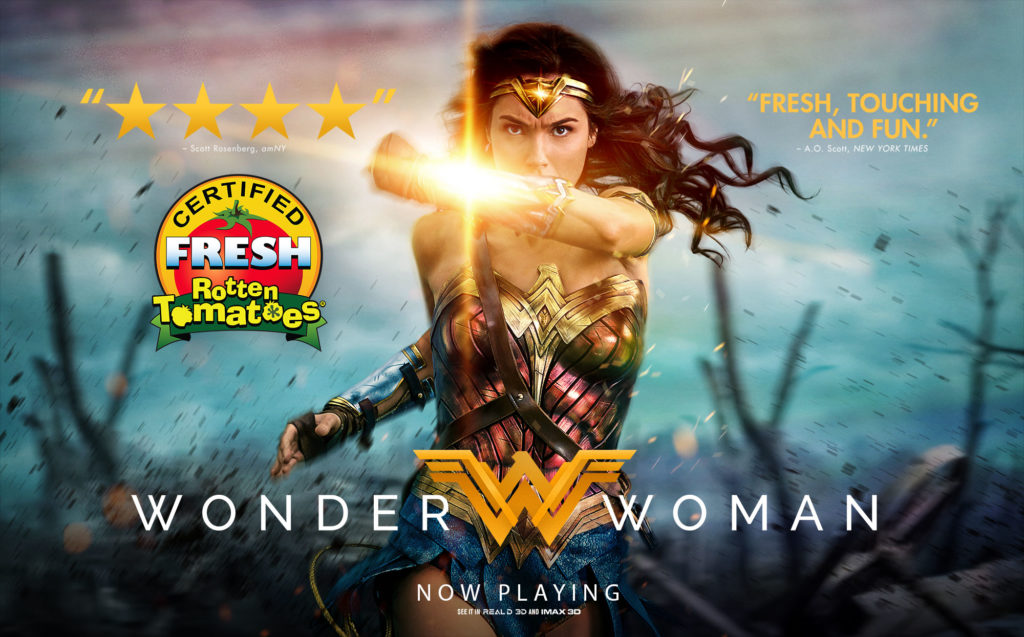 I love Wonder Woman.
I remember looking forward to Wednesday nights as a little girl, when RPN-9 showed reruns of the TV show starring Lynda Carter. Man, the sight of the office chair swiveling and then Lynda transforming into Wonder Woman was always – in my young mind's eye – such a wonder to behold.
I watched the Gal Gadot film with my teenage daughter, and we both loved it.
If you hate it or, at the very least, found it mediocre, that's your opinion and I respect that.
Now back to regular programming.
___
Image source: WonderWomanFilm.com